Pro-Move Logistics is a top-rated full-service moving and storage company serving Santa Fe, Albuquerque, and surrounding areas.
"*" indicates required fields
For over a decade, Pro-Move Logistics has been offering great storage options with features that are hard to find anywhere else in New Mexico. We offer temperature-controlled units, portable self-storage options, RV storage solutions, and even moving & shipping services – all to make your project more convenient for you. With our company, you can guarantee the safety of your belongings at all times!
When it comes to moving your home or office across town, our local movers in Santa Fe, NM are the team to call!
Whether you are moving across New Mexico or beyond state borders, we have the long-distance movers for the job!

With highly competitive moving rates & top-quality services, our international movers NM are the best in the state!

By using top-quality equipment and supplies, our office movers can guarantee a smooth commercial move to/from Santa Fe, NM.

From handling home appliances and furniture to relocating pianos and fine art, our residential movers have the experience you want.
Rent our modern & temperature-controlled storage units in Santa Fe to safeguard household goods, vehicles, RVs, office supplies, etc.
A Santa Fe Moving & Storage Company You Can Trust
Square Foot Storage Facility
Experience the ease and convenience of storing your belongings in premium Santa Fe portable moving and storage containers. Choose our safe, convenient and affordable Pro-Vault Storage services and ensure both the needed protection and your peace of mind.
Get Your Free Moving Estimate Today!
Temperature Controled

All our storage units are heated and/or cooled to preserve your belongings.
Uncovered Parking

Our storage facility offers affordable and safe parking spaces for vehicles.
RV, Car, Boat Parking

Our facilities include larger areas for storing all types of vehicles.
Ground Floor

Our Santa Fe storage units are grounded to provide maximum ease of use.
Portable Storage

We offer delivery & pickup of portable self-storage containers in Santa-Fe.
Fenced & Gated

All storage units have full-360 protection with our gated and fenced perimeter.
Interior Storage

All our units are equipped with alarm systems to prevent theft and break-ins.
Shipping Services

Our storage facility in Santa Fe provides shipping options for packages.
Check Out What Pro-Move Customers Are Saying!
City Guides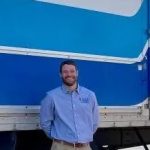 Albuquerque, also known as The Duke City, is the most populous city in the state of New Mexico and the fourth most populous city in
Read More »
City Guides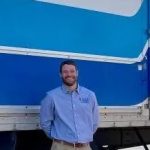 Are you considering moving to South Valley? Check out this comprehensive guide on everything you need there is to know about this Albuquerque suburb! South
Read More »
City Guides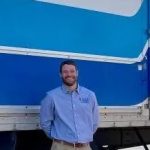 Albuquerque is a beautiful city in the heart of New Mexico and is a part of the Albuquerque-Santa Fe-Las Vegas combined statistical area. Albuquerque has
Read More »