New Mexico is filled with places of stunning natural beauty, Native American history, and a pleasant, warm climate. Many people are moving to New Mexico due to this, and if you're looking to do that too, we recommend that you search for some great New Mexico moving companies. There are so many places in New Mexico for nature lovers to enjoy, and we've compiled a little travel list for all of you.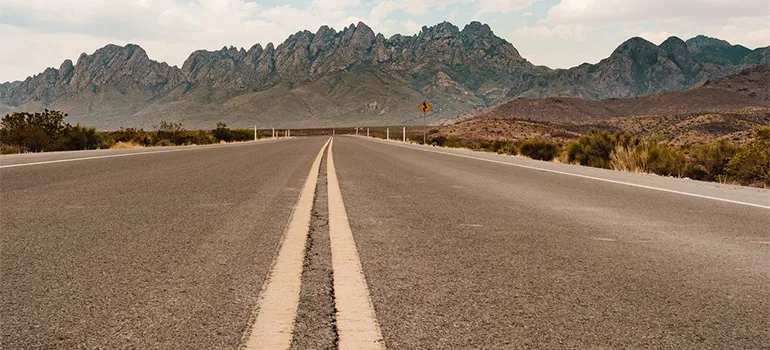 Let us review a list of places in New Mexico for nature lovers
Let's get this straight first, there are so many places in New Mexico for nature lovers that we simply couldn't fit them all in one list. In fact, people all around are flocking to New Mexico and especially Santa Fe, a city that is home to amazing Pro-Move Logistics. Therefore, we decided to limit ourselves to only twelve locations. Without further ado, let's get right to it.
Bisti Badlands (De-Na-Zin Wilderness)
These absolutely mesmerizing landforms at the Bisti Wilderness look like something that can be found on Mars. However, these stunning examples of the beauties of geology are spread over 60 square miles in the Four Corners region of New Mexico. Sometimes the region is called the Bisti Badlands, and it is a part of the De-Na-Zin Wilderness, which is located south of Farmington.
The Capulin Volcano
If you've ever wanted to drive on the side of a volcano, Capulin is the place for you. Capulin is home to the Capulin Volcano National Monument, which has a road that spirals up to the top of the extinguished cinder cone volcano. Near the top, there are amazing hiking trails that get you around the rim and right down into the mouth of the volcano.
Tent Rocks (Cochiti)
Volcanic activity has formed most of the stunning landscapes scattered around New Mexico. The Tent Rocks are a stunning place, filled with ash and tuft-formed pinkish-white cones. Certain hoodoos have stones on their caps, adding to the mystery and appeal of the place. The Tent Rocks National Monument is located at the Cochiti Pueblo.
Shiprock (Shiprock)
This desert massive rises from the flat desert plain and utterly dominates the landscape. Shiprock's peak reaches 7,177 feet, this stunning volcanic structure can be spotted from as far as 50 miles away. The mountain is located 10 miles southwest of Shiprock (the city has the same name). From Shiprock, you can drive to the base of the mountain but be prepared for a long and bumpy ride. So, if you're transporting some delicate cargo, perhaps you should contact art delivery service Santa Fe. Shiprock is known as "Winged Rock" in the Navajo language. While it might seem tempting, climbing Shiprock is prohibited, as it is considered sacred.
Valles Caldera (Jemez Springs)
When you reach the rim, you'll see why this place has made it on the list. Green meadows, meandering streams, and beautiful nature are just some of the breathtaking features that Valles Caldera offers. Like most things in New Mexico, Valles Caldera was made by volcanic activity. That activity formed the 13-mile wide caldera, and it is also the reason for the verdant greenery of the soil. There are both more leisurely hikes as well as more technical back-country treks for the nature lovers out there. The entrance to Valles Caldera National Preserve is located in Jemez Springs.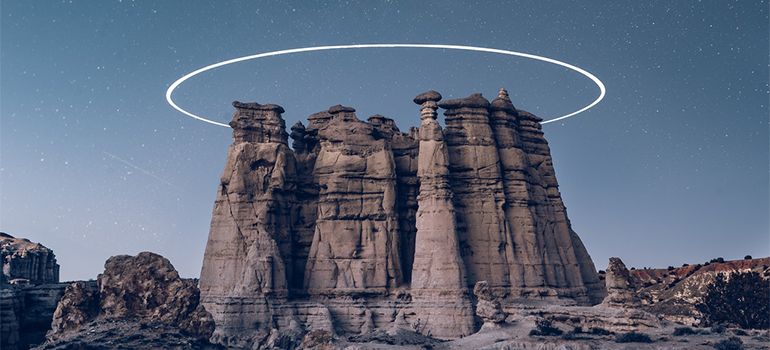 White Mountain Wilderness (Ruidoso)
Most wilderness areas in New Mexico are true natural wonders, but White Mountain Wilderness really takes the cake. This is a protected area in the Lincoln National Forest, and it is filled with scenic breathtaking vistas, especially when you climb higher (the highest peak is 11,000 feet). There are many trials of all types and skill levels. White Mountain Wilderness is located near Ruidoso.
Rio Grande Gorge (Taos)
Just northwest of Taos, across its flat plains, lies the Rio Grande Gorge. It is considered one of the most breathtaking vistas in New Mexico. That makes Taos one of the best places in New Mexico for nature lovers. If you do decide to move to Taos, we recommend using movers Taos NM. The gorge is 565 feet deep, and it stretches for miles and miles. In addition, the gorge is only about a 10-mile drive from Taos.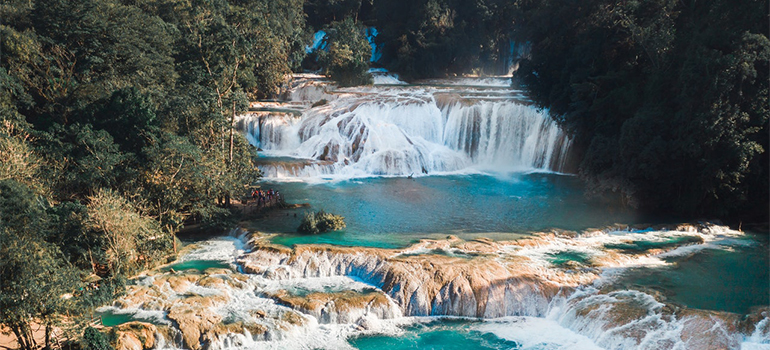 Blue Hole (Santa Rosa)
A pristine waterhole is always refreshing in the hot climate of New Mexico. However, the Blue Hole is not only squeaky clean and has a constant temperature of 62 degrees, but it is also 80 feet deep and open to swimmers and certified divers. It also has an underground cave system that spreads out below the main pool, but the caves are blocked off due to safety reasons. The Blue Hole is located in Santa Rosa.
Organ Mountains (Las Cruces)
The Organ Mountains stand tall above the Chihuahuan Desert, peaking at around 9,000 feet. They dominate the flat landscape east of the town of Las Cruces. They are rough mountains, perfect for hikers looking for a challenge. The mountains got their name due to the granite peaks that resemble organ pipes.
Carlsbad Caverns (Carlsbad)
In general, most caves are created due to water erosion, a slow millennia-long process. Carlsbad Caves, on the other hand, were formed by sulfuric acid. The caverns have a system of 119 different caves, the largest of which can hold six football fields. It is incredibly inspiring visually and has special features such as the Painted Grotto or the ominous Bottomless Pit. Keep in mind that you will have to walk a couple of miles to get to the entrance, but that's all part of the experience.
Bosque del Apache (Socorro)
The Bosque del Apache Wildlife Refuge is huge! Over 57,331 acres of wetlands and floodplains, located near Socorro. Bosque del Apache is famous for the birds that winter there. Especially its geese, and sandhill cranes. The Bosque del Apache is located in Socorro, San Antonio.
White Sands (Alamogordo)
There are many natural wonders that are often best viewed from a distance. That couldn't be further from the truth when it comes to the White Sands National Monument. Drive to White Sands and get out and just walk, you won't regret it. The sand is even made of gypsum, so it is cool on the feet, even during warm summer months. White Sands National Monument is located just outside of Alamogordo.
Conclusion
As we said, this just scratches the surface of the best places in New Mexico for nature lovers, there is so much more. We didn't even mention Rio Rancho, which is becoming one of the fastest-growing cities in New Mexico — Rio Rancho movers currently being among the busiest in the area. However, all the beauties in New Mexico can't simply fit on the list, and we must leave some things for you to discover yourself.