"*" indicates required fields
Are you looking to grow into a career with meaningful value?
Pro-Move Logistics is always looking for good candidates who have a personality and values that align with our core values. Pro-Move Logistics prides itself on its commitment to our customers through integrity, honesty, trustworthiness, and humility.
Pro-Move Logistics is equally committed to its employees through respect, inclusion, teamwork, collaboration, continuous self-improvement, and employee development.
Pro-Move Logistics is fast-paced, innovative, and poised for rapid growth offering employees blue sky, the opportunity to elevate and advance through the company, and a place to turn a job into a fulfilling career. We can train anyone to do the job as outlined however personality, moral principles, and personal values cannot be changed.
ESSENTIAL DUTIES AND RESPONSIBILITIES include the following (other duties may be assigned):
Assists in loading furniture into the van and unloading furniture.
Loads and unloads vehicles by hand or by use of hand truck or dolly.
Wraps furniture with blankets to prevent damage.
Wraps dishes and fragile items in packing paper and packs them into containers.
Pads, stacks, and secures items in position on the truck to prevent damage during shipment.
Delivers and stacks shipment on customer's premises.
Assists in cleaning trucks, tools, and equipment.
Collects or picks up empty containers, packing materials.
Must know, use, and follow all company safety regulations.
Must have knowledge of furniture and equipment handling industry-accepted procedures.
Must know and use generally accepted industry practices for vehicle housekeeping.
Must wear uniforms acceptable to Santa Fe Storage & Moving.
Apply For A Position In Our Company Today!
"*" indicates required fields
COMPETENCY to perform the job successfully, an individual should demonstrate the following competencies:
Problem Solving – Identifies and resolves problems in a timely manner.
Technical Skills – Pursues training and development opportunities. Strives to continuously build knowledge and skills.
Customer Service – Manages difficult or emotional customer situations. Responds promptly to customer needs. Responds to requests for service and assistance.
Interpersonal – Maintains confidentiality.
Team Work – Balances team and individual responsibilities. Contributes to building a positive team spirit. Puts success of team above own interests.
Experience is preferred, but we are willing to train inexperienced individuals that are motivated and have the right attitude.
Compensation – $17.50 to $28.00 per hour
Check Out What Pro-Move Customers Are Saying!
Get Your Free Moving Estimate Today!
City Guides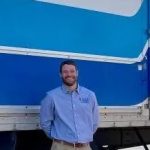 Albuquerque, also known as The Duke City, is the most populous city in the state of New Mexico and the fourth most populous city in
Read More »
City Guides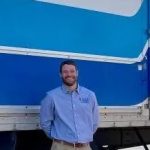 Are you considering moving to South Valley? Check out this comprehensive guide on everything you need there is to know about this Albuquerque suburb! South
Read More »
City Guides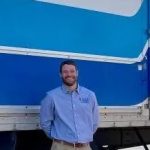 Albuquerque is a beautiful city in the heart of New Mexico and is a part of the Albuquerque-Santa Fe-Las Vegas combined statistical area. Albuquerque has
Read More »