Is moving to Los Alamos in your future? If you are looking for a reliable and trustworthy company full of professionals and you find yourself in need of some reliable movers Los Alamos NM based, what you are looking for is Pro-Move Logistics. One of the best professionals in the industry. Call us today so that we can start planning your safe local move!
The importance of local movers Los Alamos NM residents are proud of
Many people think that when moving locally, they do not need to call a professional moving company for help. However, sadly, this is often the wrong decision. As you know (or might imagine), moving requires a lot of work. This is true for both long-distance and local moves. And a lot can go wrong when struggling with all of these chores.
For example, you might not be able to pack all your belongings in time. And thus, while transporting them, you can damage them with ease. There is little worse than moving successfully, but then opening your boxes to find a nasty surprise. What's more, you will always feel like racing against the clock during your move. And in this rush, everyone is prone to making many mistakes. From forgetting your new house keys to not going through your paperwork correctly, there is a lot of room for error.
But there is also a way you can stop this! By getting reliable local movers in New Mexico, you will be set for success! We have over a decade of experience in moving people in and out of the Santa Fe area, as well as the whole state of New Mexico. And so, we will be ready every step along the way. From helping you pack things up to transporting or storing your items – you will be covered. This makes a huge difference between moving alone and with local movers Los Alamos NM – with professionals, you will have a relaxing and fun moving experience!
Pro-Move Logistics is the company you want
Another difficulty that you might encounter is the mere number of moving companies that you will run into when searching for movers in Los Alamos! However, we are the residential movers, Santa Fe located, that stand out from the crowd!
First, we already mentioned the decade of experience behind us. What this means is that we will have the solution to all your moving problems! We know exactly how to make the move easy on you! But that's not all. The client is always our top priority. This means that we worry about your stress levels – and do our best to ensure your moving experience is hassle- and problem-free!
Not only that, but we can also offer a huge variety of moving services for you. There is a reason why we boast of being the best movers Los Alamos NM has to offer! Whatever moving problem you might have, we will solve it with our moving services:
The local Los Alamos movers you can rely on!
We already talked a little about the importance of local movers. This is a complicated endeavor – not unlike the long-distance moves! While it is true that you might be moving a short distance – sometimes just down the street – there is a lot that you will need to plan. And if you have no moving experience, then you can get into a lot of trouble.
Luckily, we have ten years of experience to help! We will organize the move for you, while also keeping all your items and furniture safe and sound. We will also handle the move with the utmost efficiency so that it will be done as soon as possible! Also, we know the city like the back of our pocket, so we can plan to evade all the traffic if you are looking into moving across the town!
Long-distance movers for you!
We are also amazing at planning longer-distance moves. Luckily, at this point, a lot of people realize that they will need some help. From getting a moving van or a truck to the logistics assistance, they are not shy about approaching us. And we are more than happy to help with anything!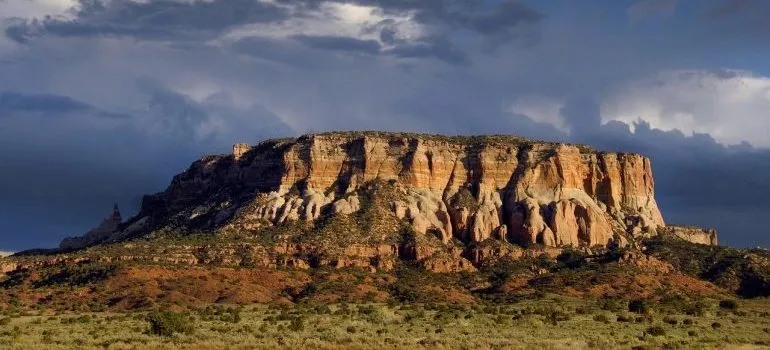 With our care about your happiness and moving needs, you will be sure to get the best possible moving experience! Whether you are moving to Los Alamos, New Mexico, or anywhere else in the state – we are the people you want!
Our international moving services can solve your problems
When moving across the borders, things can get even harder. At this point, you will absolutely need people licensed to carry all your items to a new country! Here at Pro-Move Logistics, not only will we be happy to do it, but we will ensure that all your items are safe during this long trip! This way, you can move out of the country – or into it – with ease!
Call us today to set up your move!
As you can see, Pro-Move Logistics will make your Los Alamos move easy and fun! There are no better movers Los Alamos NM has to offer and all you need to do is get your free estimate today! We are excited and waiting for your call.