Thinking of relocating to a gorgeous city in the American Southwest? You should consider moving to Rio Rancho, New Mexico. The largest city in Sandoval County, Rio Rancho, is known for being the fastest-growing city in New Mexico, thanks to good schools, low crime, and high quality of life. The name Rio Rancho comes from the Spanish colonial ranches established along the Rio Grande. Modern Rio Rancho was established in 1961, then officially incorporated in 1981. Nicknamed the City of Vision, Rio Rancho is great for families, young professionals, and retirees. Living in Rio Rancho offers many benefits, and it often ranks among the best places to live in the United States by reputable publications.
Where Is Rio Rancho?
Rio Rancho is located in the southern tip of Sandoval County within the Albuquerque Basin west of the Rio Grande River. It's located just north of Albuquerque and bordered by Santa Ana Pueblo, Bernalillo, and Corrales. West of the city is an escarpment that defines the city limit.
Rio Rancho is only about 17 miles or a 20-minute drive from Albuquerque. Residents also have many options for public transportation, including the ABQ Ride bus service, Rio Metro bus service, and the New Mexico Rail Runner commuter train.
Rio Rancho Population and Demographics
The population of Rio Rancho is 104,046, according to the 2020 census, which is an 18.8% increase since 2010. The population density is 1006.6 residents per square mile, which is also up by close to 20% since 2010.
Rio Rancho is home to several famous athletes and politicians, including NFL player Alan Branch, Craig Brandt, a member of the New Mexico Senate, and Jason Harper, a member of the New Mexico House of Representatives.
Other Rio Rancho Demographics 
The population of Rio Rancho is exactly 50% male and 50% female
The median age is 39 years old
The city's racial makeup is 72.9% white, 43.9% Latino or Hispanic, 2.9% black, 2.6% black, 2.6% American Indian, 1.7% Asian, and 12.8% mixed race
The median household income is $76,096, which is 25% higher than the rest of the Albuquerque metro area
About 95.4% of residents hold a high school diploma; however, only 34.3% have a bachelor's degree or higher
The foreign-born population is only 3.9%
Rio Rancho has a low crime rate compared to the rest of the Albuquerque metro area. The total crime rate is 1663 per 100,000 residents, which is 29% lower than the national average. The violent crime rate is only 190 per 100,000 residents, which is 51% lower than the country overall, and property crime is 1484 per 100,000 residents, which is 24% lower than the national average. The Rio Rancho Police Department patrols the city.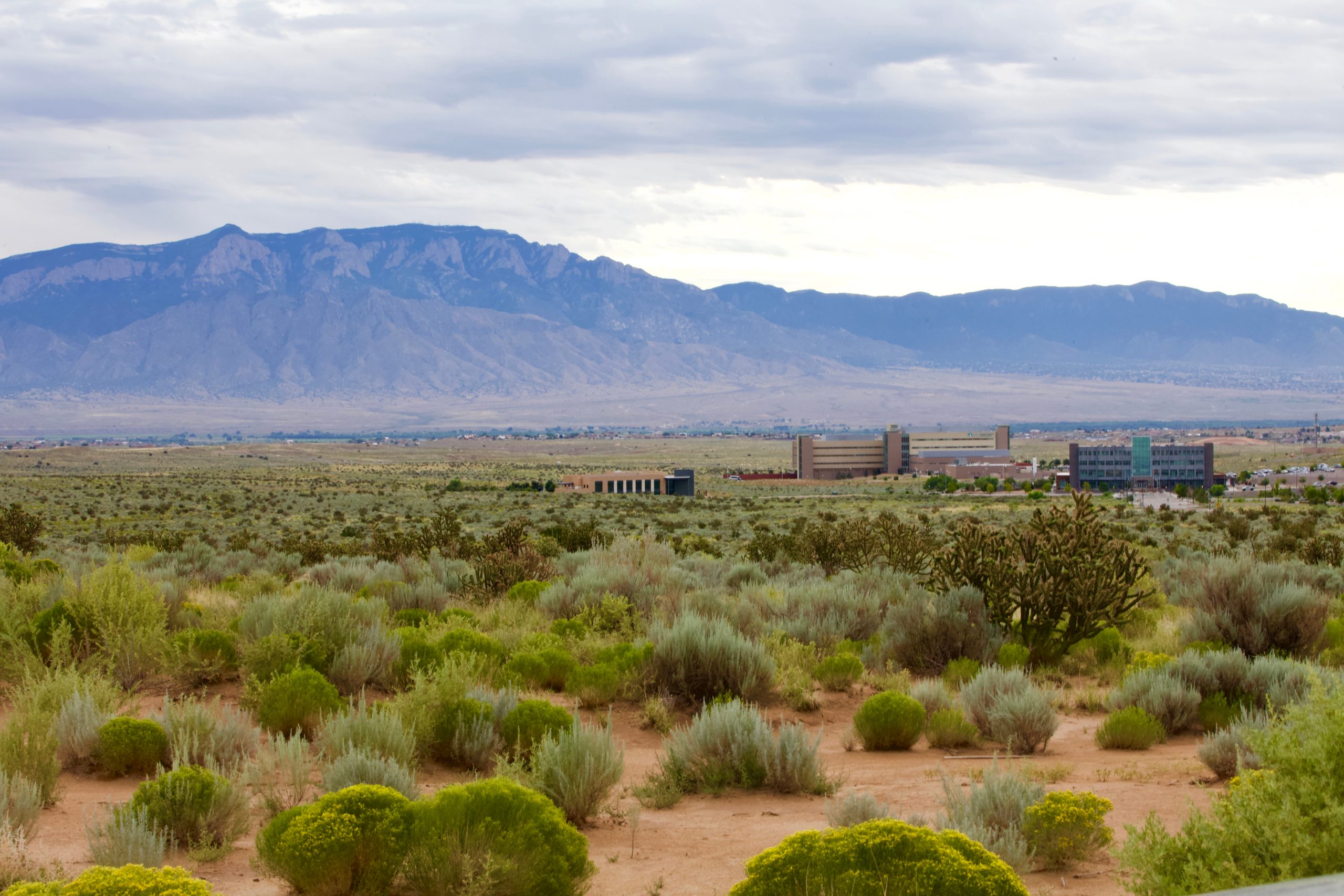 Cost of Living in Rio Rancho
Many residents love living in Rio Rancho because it's very affordable for a major city. The cost of living index is a metric used to compare the affordability of a particular area to the rest of the country. The COLI for Rio Rancho is 93, which indicates it's 7% lower than the rest of the country. That's quite affordable compared to other medium-sized cities in the US.
According to the Family Budget Calculator created by the Economic Policy Institute, a family of four, including two adults and two children, would need an income of $84,336 to live comfortably.
Typical Rio Rancho Living Expenses 
Meal at an inexpensive Restaurant: $150
Cappuccino: $4.40
Bottle of Coke: $2.06
1 Gallon of Milk: $3.76
Loaf of Bread: $2.82
12 Eggs: $4.64
1 Pound of Chicken: $4.49
1 Pound of Beef: $7.25
1 Pound of Apples: $1.95
1 Pound of White Rice: $1.55
Average Rio Rancho Utilities Per Month: $343
Source: Numbeo 
The Rio Rancho real estate market is fairly affordable and the median sales price of a home is $340,000, which is up by 5.4% since last year. The average price per square foot of Rio Rancho homes for sale is $190, up 8% since last year. The Rio Rancho average home price is considerably less expensive than the United States overall, with an average price of $428,700.
The city also has a strong rental market with plenty to offer tenants. The average Rio Rancho rent is $1,265, with 54% of units in the $1000 to $1500 price range. Rent in Rio Rancho starts at around $778 for a one-bedroom and goes up to $2810 for a three-bedroom.
Rio Rancho Neighborhoods | Where to Live in Rio Rancho
You may be surprised to learn there are more than 70 neighborhoods in Rio Rancho, each offering unique attractions and advantages. Here are a few of the best places to live in Rio Rancho.
Enchanted Hills – A Quiet Family, Friendly Rio Rancho Neighborhood
Enchanted Hills is a peaceful neighborhood in the northern part of the city, along US Highway 550. It's an affordable neighborhood with a median property value of $332,000 and several top schools and parks within walking distance.
Loma Colorado – An Upscale Rio Rancho Neighborhood
Loma Colorado is an upscale neighborhood in the heart of Rio Rancho, offering gorgeous Mediterranean and pueblo-style homes with a median property value of $510,000 and a park in the center of the community.
Cabezon – A Central Rio Rancho Neighborhood with a Sense of Community
Cabezon is a neighborhood on the western side of Rio Rancho that offers friendly neighbors, peaceful living, and affordable property values, with a median home price of $365,000.
Rio Rancho Weather and Climate
According to the Koppen classification system, the Rio Rancho climate is local steppe, which means hot summers, dry winters, and minimal rainfall. The average temperature in Rio Rancho ranges from 25º F to 92°F and rarely goes below 16°F or above 98°F. The best time to visit Rio Rancho is generally late May to mid-September. The city gets very little precipitation and averages about 12 inches of rain and 10 inches of snow yearly. You may want to pack a rain jacket just in case.
Things to Do in Rio Rancho
Residents will find many fun things to do in Rio Rancho, from live events to outdoor entertainment. For shopping, you can check out Rio Rancho Marketplace, the Plaza at Enchanted Hills, or ABQ Uptown in Albuquerque.
View this post on Instagram
The Rio Rancho Event Center is an 800-seat multi-purpose arena that hosts sports events, concerts, and more.
3001 Civic Center Cir NE, Rio Rancho, NM 87144, (505) 891-7300
Bring the kids down to Elevate Trampoline Park, a state-of-the-art facility with dozens of professional trampolines, foam pits, obstacle courses, and other fun activities.
3301 Southern Blvd SE Suite 200, Rio Rancho, NM 87124, (505) 985-5577
A Park Above is one of the best parks in the city and features playground equipment, splash pads, basketball, and bocce courts.
2441 Westside Ct SE, Rio Rancho, NM 87124 (505) 994-6338
Additional Rio Rancho Attractions
The Department of Parks, Recreation, and Community Service maintains the many parks in Rio Rancho and hosts frequent events that are free to the public.
Rio Rancho Restaurants
In addition to shopping and recreation, you'll also find many great restaurants in Rio Rancho, ranging from Italian to Cajun. Here are the best places to eat in Rio Rancho.
View this post on Instagram
M-Tucci's Modreno is a classic Italian Bistro serving wine, classic dishes like linguine di mare, and gourmet favorites like truffle and goat cheese pasta.
1908 Wellspring Ave SE, Rio Rancho, NM 87124 (505) 891-2432
Lily and Liam Bistro is a laidback eatery serving all-day breakfast and mouth watering bites like a maple Dijon salmon roll or a short rib Philly.
1751 Rio Rancho Blvd SE Suite 101, Rio Rancho, NM 87124 (505) 340-3309
K'Lynn's Southern and Cajun Fusion is one of the best restaurants in Rio Rancho for classic Louisiana cooking, like fried catfish and collard greens, gumbo, and etouffee.
4300 Ridgecrest Dr SE O, Rio Rancho, NM 87124 (505) 453-3068
Jobs in Rio Rancho
Rio Rancho has a robust economy with plenty of stable jobs and an easy commute to Albuquerque for more opportunities. Rio Rancho has a total of 2,943 businesses and a labor force of 51,723 people. Most workers are employed in office, administrative support, sales, and educational training; the top industries are healthcare, education, and retail.
The largest employers in Rio Rancho are
According to Payscale, the average hourly rate for an hourly worker is $17.40. Exploring career opportunities before moving to Rio Rancho? Explore Rio Rancho jobs on Indeed and City of Rio Rancho jobs for thousands of employment opportunities.
Rio Rancho Schools
The Rio Rancho Public School System serves most of the city and is a well-respected district with high test scores. According to US News and World Report, the Rio Rancho school district features a student-to-teacher ratio of 15:1, and 50% of high school students test at or above the proficient level for reading, and 23% test at or above that level for math. 
The University of New Mexico has a satellite campus in Rio Rancho, and Central New Mexico Community College also has a campus in the downtown area. Families will also find several respected private schools in Rio Rancho, including Saint Thomas Aquinas School and the Covenant School of Rio Rancho.
You can also stop by one of the public libraries, which include the Loma Colorado Main Library and the Ester Bone Memorial Library.
Rio Rancho Statistics & Information 
Rio Rancho County: Sandoval County
Rio Rancho Area: 103.62 sq miles
Rio Rancho Zip Codes: 87124, 87144 and 87174
Rio Rancho Area Code: 505
Rio Rancho Elevation: 5,282 ft
Rio Rancho Time Zone: Mountain Standard Time (MST)
Closest Airport to Rio Rancho: is Albuquerque Airport (ABQ), which is about 13.1 miles away
Rio Rancho, NM Map
Explore more things to do, restaurants, and amenities with this map of Rio Rancho, NM.

Ready to make the move to this fast-growing city in the desert? Enlist the help of the Rio Rancho movers at Pro-Move Logistics to make your transition smooth and stress free. Fill out the form on our website or call us directly at 505-471-3434.