Is living in Santa Fe in your future? Situated in the Sangre de Cristo foothills, Santa Fe, New Mexico, is an idyllic and relatively affordable place to live. As you prepare to relocate to the city, it is important to research the overall cost of living in Santa Fe so that you can prepare your budget in advance. Check out our complete guide to the cost of Santa Fe housing, health care, transportation, groceries, utilities, and more! 
Santa Fe Cost of Living Index
The average cost of living in Santa Fe — as with all cities across the nation — is influenced by a myriad of variables. This is true for the overall cost of living, as well as for the cost of living across specific categories (e.g., health care, Santa Fe grocery costs). Knowing how to analyze the cost of living in Santa Fe will give you a planning advantage that most people who are relocating lack. Prior to moving to the area, you'll have the ability to create a solid budget that will be more than enough to cover your Santa Fe living expenses. The first and most helpful step is to learn about the Cost of Living Index (COLI) in Santa Fe.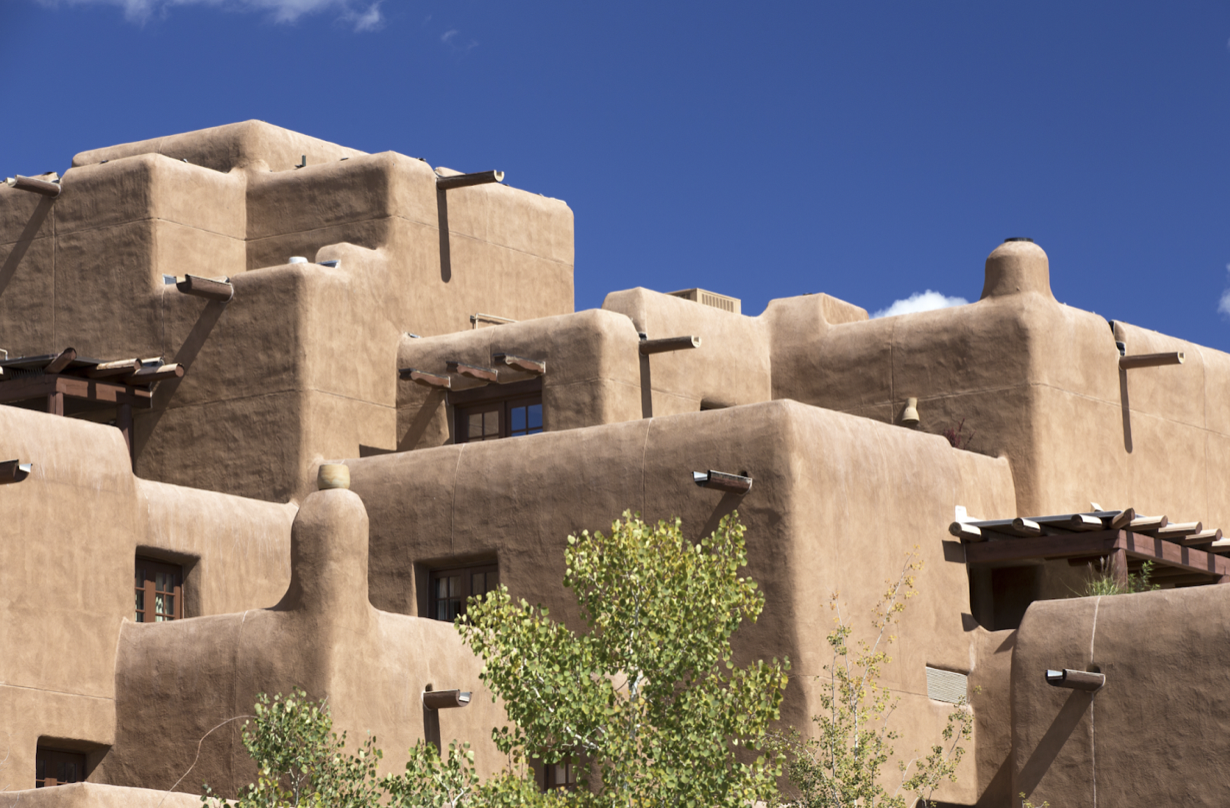 Santa Fe Cost of Living Index 
When you're planning to relocate to a new city, the best strategy for calculating your upcoming budget is to learn about the Cost of Living Index (COLI). Created as an ultra easy-to-understand way of comparing the cost of living across cities in America, this index is especially useful when moving.
Rather than having to rely on complex calculations and charts, all that an individual needs to know to make comparisons is that the U.S. average Cost of Living Index is always 100. If a city has a COLI that is under 100, it is more affordable, whereas values over 100 are more expensive.
The Santa Fe cost of living index is 114. What does this mean? Living in Santa Fe is relatively affordable, yet slightly more expensive than average. Percentage wise, the average cost of living in Santa Fe is 14% higher than the national average.
Broken into its various categories, select aspects of living in Santa Fe are less expensive than the U.S. average. This includes health care costs (COLI = 82.2), monthly utilities (COLI = 99.2), and transportation (COLI = 80.2). Above average categories include housing (COLI = 161.1), groceries (COLI = 101), and miscellaneous expenses (COLI = 107.6).
Consumer Price Index (CPI)
Established in 1921 as another tool for comparing a city's cost of living, the Consumer Price Index (CPI) is yet another great resource for those who are relocating. This index is monitored and updated regularly by the Bureau of Labor Statistics (BLS). At the start of 2023, the Santa Fe Consumer Price Index experienced a 0.9% increase. This is consistent with most parts of the country, which have also had CPI increases.
Consumer Expenditures Survey
The U.S. Bureau of Labor Statistics also runs the Consumer Expenditures Survey. Reading a city's Consumer Expenditures Survey reveals helpful economic data, such as income, monthly household expenditures, and more. It even reveals specific dollar figures to help plan for the cost of food, health care, and housing.
Here is the latest Consumer Expenditures Survey data for Santa Fe (based on average household spending per month):
Food: $862

Transportation: $1,218

Housing: $1,071

Health care: $897
Family Budget Calculator (Economic Policy Institute)
Want yet another helpful tool to help you determine how much you'll need to make to live comfortably in Santa Fe? The EPI Family Budget Calculator is a wonderful online calculator that can provide you with the approximate yearly salary you'll need based on your household size.  
Santa Fe households with two adults and two children need to make approximately $81,217 per year to live well. This figure takes into account expenses such as food, transportation, housing, child care, taxes, health care, and other necessities.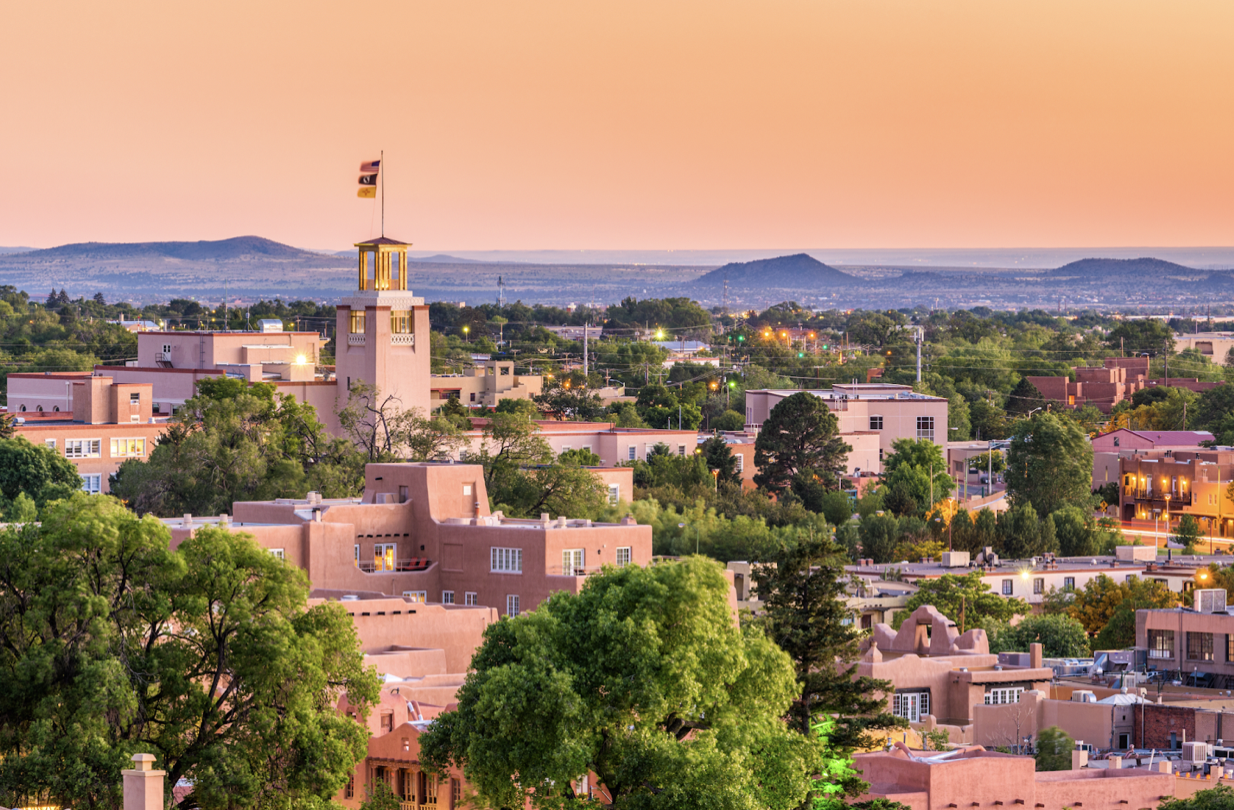 Cost of Living in Santa Fe: Household Items, Food, Gas, and Groceries
Santa Fe is a fairly affordable place to live. Want to know what you can expect to pay at the grocery store on your favorite items, at the movie theater, and beyond? Check out current consumer prices in the city — including average Santa Fe utilities and more.
Steak, ribeye, 1 pound: $12.04 

Milk, 1/2 gallon: $1.81 

Cereal, 1 box: $4.38 

Ground beef, 1 pound: $4.83 

Potatoes, 5 pound bag: $2.71 

Bread, wheat, 1 loaf: $2.95 

Movie ticket: $11.54 

McDonald's burger, 1/4 pounder: $5.21 

Average cell phone bill: $187.47 

Average cost of gasoline, per gallon: $2.77 

Average cost of utilities in Santa Fe, per month: $150.18 
Public transportation
Santa Fe public transportation is offered by the Santa Fe Trails system. The city's public transportation is highly affordable and easy to use. In fact, many individuals qualify to ride the Santa Fe Trails bus line at no cost. People who are eligible to ride the bus for free include youth under the age of 18, Railrunner Passengers, all U.S. veterans, and active duty personnel. For those who do not qualify for free bus fare, Santa Fe Trails also runs half-fare programs for individuals who are 60 years and older, as well as those who have disabilities.
Average cost of utilities in Santa Fe
The average cost of utilities in Santa Fe is lower than the national average by about 1%. Plan on your average Santa Fe electricity bill to be near $150.18 per month. Depending on the number of phone lines and your provider, the average Santa Fe cell phone bill will cost near $187.47 per month.
Average Santa Fe car insurance premium
Want to know how much you can plan to spend on vehicle insurance in Santa Fe? Minimum coverage car insurance policies in Santa Fe cost about $120 per month. However, as with all cities, the total cost depends heavily on individual factors. These factors include how many drivers are going to be on the policy, the level of coverage you prefer, your driving record, and special discounts that you qualify for.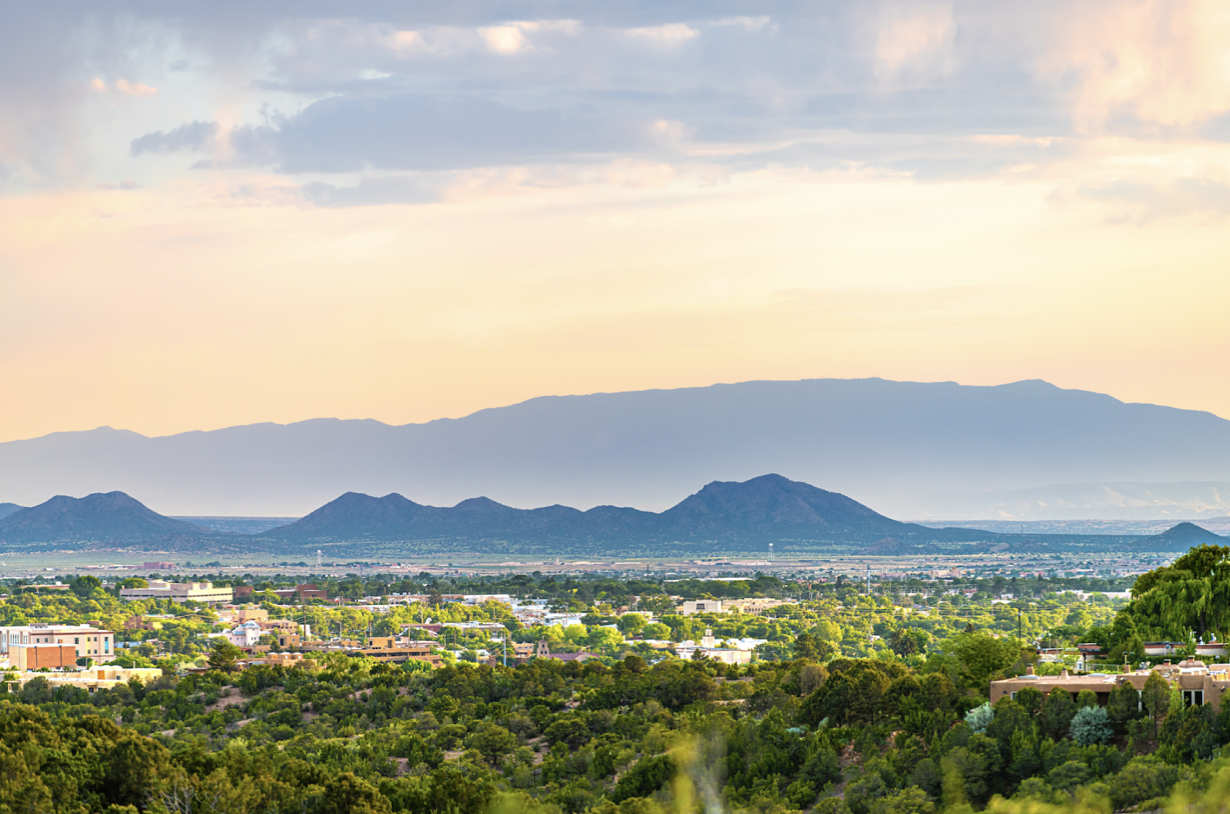 Santa Fe Real Estate Market
Boasting a competitive real estate market, Santa Fe home prices have risen 14.9% in the last year. According to Redfin, the median home price in Santa Fe is now $500,000. While still remaining competitive, homes are spending more time on the market than in 2022 (about 13 extra days year-over-year). Additionally, about 20.5% of homes sold for more than their list price.
Thinking about whether you should buy or rent in Santa Fe? The quickest way to make a data-driven choice is to calculate the Santa Fe price-to-rent ratio. This figure is determined by dividing the median annual Santa Fe rent price by the Santa Fe median home price. Higher ratios indicate that the market is best for renters (and vice versa). Right now, the Santa Fe price-to-rent ratio is 25.2, revealing that it is better to rent than buy in Santa Fe.
Santa Fe Rental Market – Average Rent in Santa Fe
The average cost of rent in Santa Fe is $1,650 for an 836-square-foot apartment. This price point is extremely close to the national average rent price of $1,628 per month. Curious about the most expensive neighborhoods in Santa Fe? The highest rent prices can be found in Cielo Azul, El Prado, La Mariposa, La Tierra, and Pinon Bluffs (all priced at an average of $2,538 per month). Santa Fe's least expensive neighborhoods include Whispering Ridge, Vistas Bonitas, Fairway Village, and Jaguar Village (priced at $1,477 per month).
According to the 2022 Rental Affordability Report by ATTOM, it is more cost-effective to rent than buy a home in Santa Fe. 
Average Salary & Household Income in Santa Fe
The median household income in Santa Fe is $60,517. Diving into the local data from Payscale.com, the average per capita annual salary is $62,000, and the average wage is $20.04 per hour.
Income, Sales & Property Taxes in Santa Fe
Prior to moving to a new city, one of the most essential considerations to look into is the various taxes you'll need to pay. Explore a full list of Santa Fe taxes — including income, sales, and property taxes.
Income tax
The New Mexico income tax rate ranges between 1.7% and 5.9%.
Sales tax
Select items in Santa Fe are subject to a sales tax rate of 8.31%.
Sales Tax Breakdown
District

New Mexico

Santa Fe County

———————–

Total

Rate

5%

3.31%

8.31%
Property tax
Santa Fe County is responsible for collecting property taxes within the City of Santa Fe. Santa Fe residents pay an average effective property tax rate of 0.64%. Although low by the standard of many cities across the country, it is the county with the 10th highest property taxes in the state.
Santa Fe Cost of Living Versus Albuquerque
Located approximately 64 miles apart, Santa Fe and Albuquerque both offer amazing perks for their residents. As a result, sometimes the decision to move to one city or the other comes down to the cost of living.
When using the overall Cost of Living Index as your source, living in Albuquerque (COLI = 90.8) is less expensive than living in Santa Fe. However, despite the higher COLI in Santa Fe, the difference is not major.
Combining its relatively low cost of living and excellent amenities, Santa Fe makes for a wonderful place to relocate. Whether moving from in-state or from across the country, our team at Pro-Move Logistics can make your experience one that is quick, seamless, and stress-free. We're proud to offer local moving, long distance moving, packing services, storage services, and much more. Having been in business for over 15 years, our 100% background-checked team maintains an impressive less than 1% claims rate. If you're ready to hire the best of the best movers in Santa Fe, contact us today at 505-471-3434.