Your moving day has finally arrived. And bad weather came with it (it pours, it snows, it is very hot or even worse!). No matter what type it is, it can be very difficult to move when weather elements are not by your side. In addition, changing the date of the move may be almost impossible if it is related to your new work schedule. And also, if you need to leave your old house or apartment, or you can't reschedule your moving company without losing a deposit. Therefore, when the weather is bad, you just need to deal with it. Check out some tips to help make moving in bad weather a bit easier.
What should you do to facilitate moving in bad weather
Discuss your moving conditions
On the eve of a big day, be sure to discuss the company's relocation policy in case of bad weather. Make sure you understand the conditions in which they will (and will not) move your things. That is something you would really like to know if you are moving on a stormy summer day or a dead winter. Even our office movers in Santa Fe need to be prepared for this kind of situation. So ask about it if the weather is not great as well.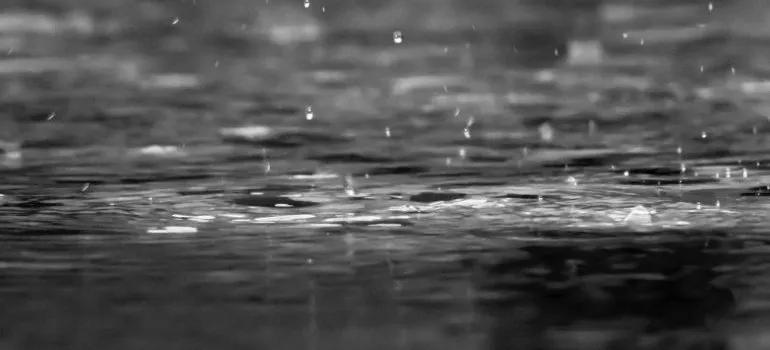 Make sure you are prepared for the day
Although moving in bad weather can be difficult, there are some things we cannot avoid on a big day. If you are moving on a very hot day, make sure you have enough water for your Santa Fe Movers. You also want to make sure you wear light clothing and protect your head with a hat. Sunscreen is also a good idea on a hot summer day. If you are moving in the cold, be sure to wear a thick jacket, winter hat, gloves, and some hand warmers. For rain, be sure to wear rain boots, raincoats. And also have many umbrellas for yourself and for covering some of your items. Another thing you can do is take breaks with hot chocolate and coffee, even if it means your move may take a little longer.
Wait for a break in the weather
If possible, you should try to wait for a break in your bad weather situation. Typically, if it is raining or snowing, representatives of your residential movers can wait, letting bad weather to pass. You can always serve them a good cup of tea or cookies.
Be careful about your packing
If you know that you will move during a troublesome time of the year (for example, in winter), be very careful with packing your belongings. Be sure to wrap all your belongings in an extra layer of wrapping paper, bubble pack, or blankets.
Cover all your bulky items
Under usual circumstances, you can move your sofa, table, or coffee table into the van without additional coverage. In bad weather, you really need to cover these items. Cover and wrap them with a heavy blanket, towels, or a thick waterproof sheet. If you have some valuable antique furniture, this step is even more important. You don't want your Louis XVI furniture to get ruined just because you did not pay enough attention to packing it.
Use waterproof containers
Be especially careful with sensitive items, such as books, by packing them in waterproof containers. They should always be on your list of moving goods when moving in bad weather. Before loading them into a moving truck, make sure these containers are tightly closed. If water finds its way inside, your precious books can be damaged for good.
Be especially careful with expensive items
There is no need to emphasize how important it is to protect all your expensive items. Like all your things, you must wrap them with extreme care. If you have expensive works of art, wrap them very tightly with plastic or bubble pack, which you seal with packing tape.
Have your stuff professionally packed
While you can do all the packing yourself, having some items professionally packed for your move in bad weather can help prevent damage. Professional packers have the necessary experience, skills, and equipment to protect all your belongings. You can be sure that your Santa Fe storage services will be much better this way as well. Think about it when it comes to electronics and expensive art.
Put towels and pads in your new home
When you finally arrive at your new home, lay a lot of rags and towels on the floor. This can help prevent movers from leaving their tracks throughout your entire new home. If it snows, make sure that your doorway, pedestrian walkway, and roadway are salted and, if possible, are regularly cleaned during the move.
Take pictures
Be sure to document the condition of your boxes or other items before the bad weather move. It's important to document how they looked in order to have some evidence if they arrive in your new home with dents or obvious signs of damage.
Remove packaging from items
Although it is important that your items are free of water, as soon as they appear in your new home, you will want to make sure that they are "breathing". Do this by quickly removing any wrap, which may help prevent mold or water damage.
Carry trash bags
Trash bags are a great way to pack any last-minute items on the day of moving. And they also provide an extra layer of protection in bad weather. You can pack them with your clothes, pillows, stuffed animals and much more. It is also useful to have them nearby after moving if you need to clean your new home, for example, with wet paper towels, rags, or unused towels.
A typical move is difficult. Add moving in bad weather, and you will have a number of new problems to solve. We hope that these tips will help make your move a little easier. And help from movers, packers, or perhaps rescheduling your moving date can also help.